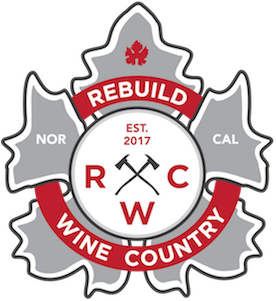 $5 of every bottle purchase and $15 from every wine club signup will benefit Rebuild Wine Country, now through December 31, 2017.
We at Carmel Road are devastated that our wine family up north has suffered such loss. Uncontrolled fires throughout the North Bay have completely leveled neighborhoods and have displaced tens of thousands of people.
To help aid the rebirth of Northern California Wine Country, Carmel Road will donate $5.00 for every bottle purchased AND $15 for every wine club sign up (including gift memberships) from now until December 31, 2017 to REBUILD WINE COUNTRY. 
All contributions will be used to help renters and homeowners affected by the fires repair and rebuild their homes.