Re-claim your gift game
Show off your creative spirit, embrace your trendsetting style, and flaunt your eco-consciousness with upcycled gifts that skillfully re-design products from the wine industry and give it a new life. Repurposing items reduces waste in the landfill and carbon emissions required for recycling processes.
We've curated a list of our favorite repurposed wine bottle, barrel and cork products for truly unique gift ideas. Make your list and check it twice, then kick back and relax with a glass of certified sustainable wine from Carmel Road.
Repurposed Wine Bottle Gifts
While highly recycled in some areas, EPA estimates some 70% of wine bottles end up in the landfill, and it can take over one million years for glass to naturally break down. You can do your part by contacting your local waste hauler and ensuring you are aware of what and where to recycle your used wine bottles.
After your bottle recycling is down pat, you're ready to shop upcycled bottle products that will impress and delight your wine lover friends and family. For the DIY crafter, consider repurposing your own bottles from special occasions into vases, candles and more. Or save time, ensure quality and keep your gifting stress free by purchasing from these handy artisans and mission oriented businesses.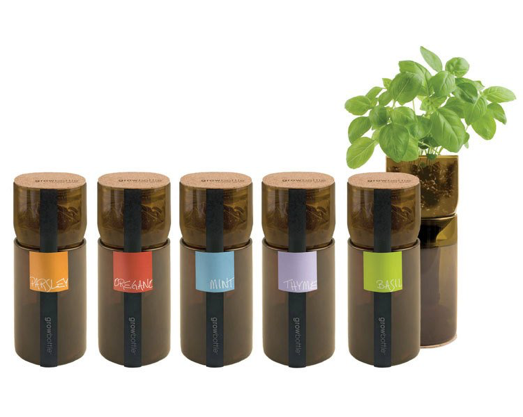 Repurposed Wine Bottle Garden – Self-Watering Grow bottle – Sleek and stylish, these self-watering herb planters use hydroponics to grow everyday spices like basil, thyme, parsley, mint and oregano. ($36, Etsy)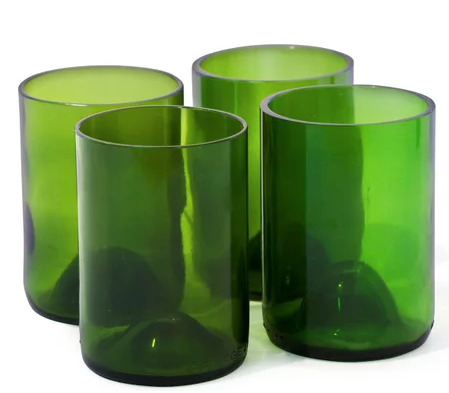 Recycled Wine Bottle Drinking Glasses - Unique, simple and 100% recycled wine bottle glasses are perfect for sipping on anything from water to wine. Bottles are carefully collected and transformed by local USA artisans to create these eco-friendly glasses. Color Options include: Green, Aqua/Clear, Amber (brown to gold hue),  and "Gramber" (a different shade of amber or green), Cobalt (Blue), order a mix set for a rainbow of colors! ($49, Give Back Goods)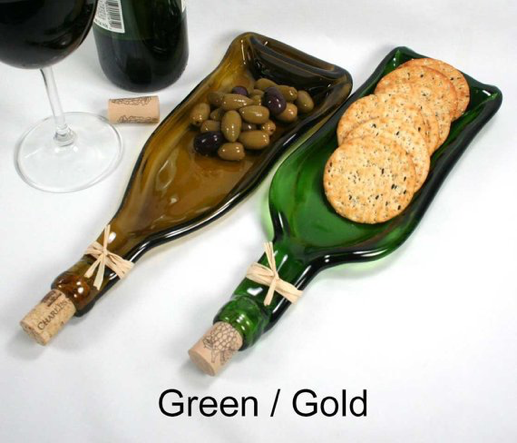 Wine Bottle Molded Serving Trays or Spoon Rests Cork – Equally beautiful and practical, these trays will literally "serve" as a great talking piece at your next party. These lovely one of a kind up-cycled wine bottle serving trays offer a beautiful alternative to the traditional appetizer tray or can be used as an individual plate or spoon rest. Set of 2 in multiple colors. ($38.98, Etsy)
Recycled Cork Products
According he Cork Forest Conservation Alliance, cork forests are some of the most sustainable forests in the world. Approximately 6.6 million acres of Mediterranean cork forest provide livelihood and support some of the world's highest levels of forest biodiversity, second only to Amazon Rainforest, and supports endemic plants and endangered species.Cork is sustainably hand-harvested from trees every 9 years, a process which protects the health of the trees, which can live up to 300 years!
Recycling cork may seem like an insignificant act, but cork recycling reduces waste and fuels innovative upcycling of products across diverse industries. While cork harvesting is 100% renewable and recyclable, it takes 25 years for a tree to produce its first harvest, and nearly 10 years between harvests after that, making the recycling cork products a common-sense way to conserve resources. Cork is too dense to be recycled in most curbside recycling centers, but collaborative partnerships with nonprofits, retailers and closed-loop businesses have developed a drobox network for corks. Find your nearest cork dropbox here.
While cork can't be recycled for wine stoppers due to bacterial concerns, it's re-use been widely praised for a variety of applications. From flooring and insulation to clothing and shoes, these innovate cork products are excellent choices for the eco-friendly wine lover in your life.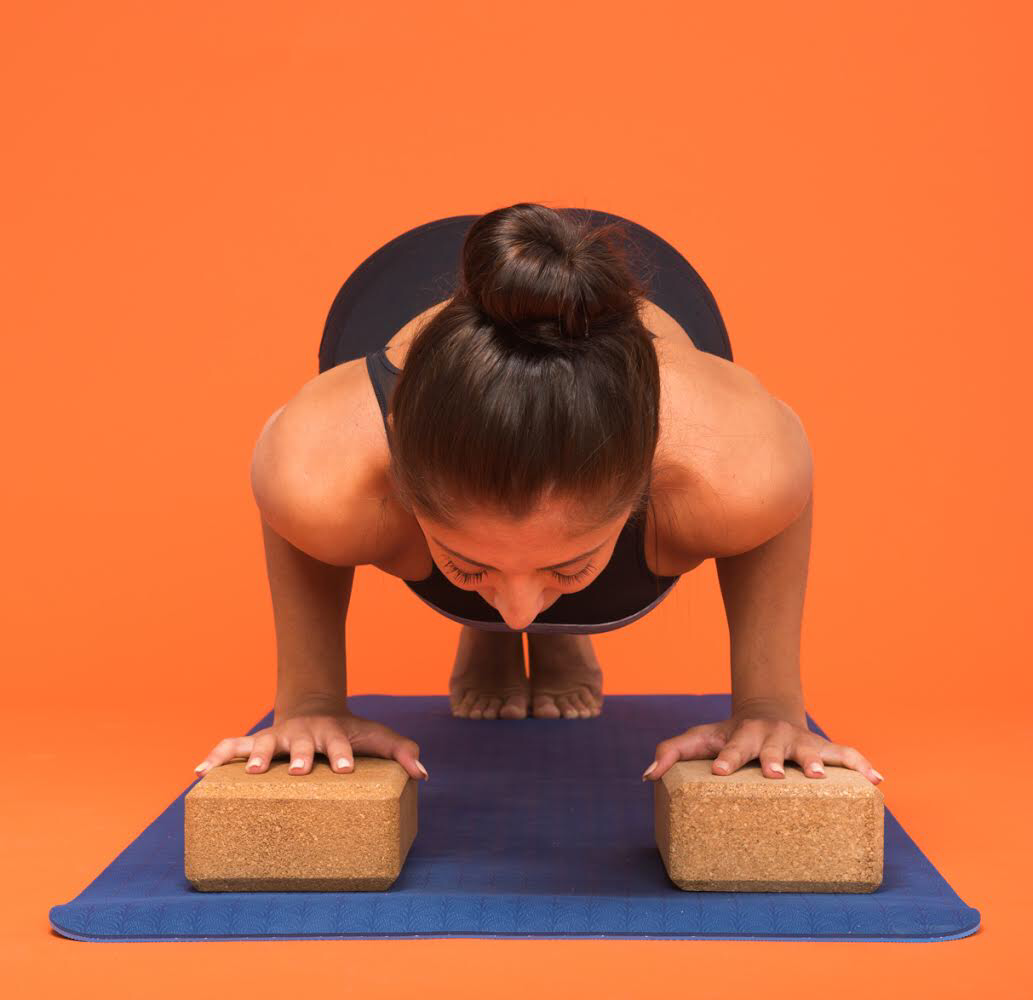 Yoga Blocks – Provide support (see what we did there?) for your vino loving yogi with these recycled cork blocks. Each block re-uses 198 corks, compressed into a sturdy block to step up your yoga game. ($20 each, ReCork)
ReCork, the innovative company that makes these blocks, is North America's largest natural wine cork recycling program, and have recycled over 90 million corks! They have over 3,000 cork collection partners and have planted more than 8,000 cork oak trees. Future products include 100% cork traction pads for surf boards. Check back for summer gifting – surfs up!
More Cork Products
These other cork products are made from sustainably sourced raw cork material. While recycled cork stoppers is an excellent way to reuse waste products to keep them out of landfills, companies that make fine products with cork are elevating the overall sustainable material and pioneering the trend of cork in fashion, home décor and more.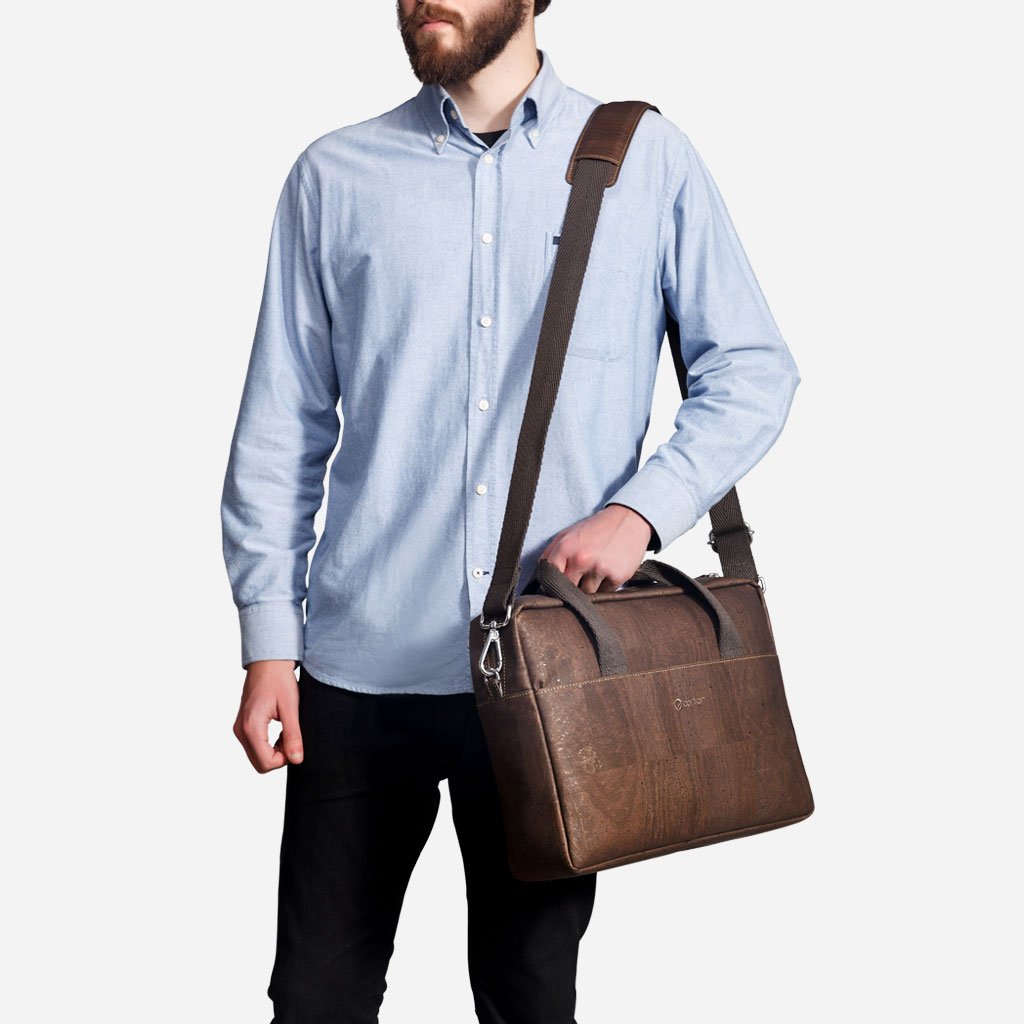 Sleek Cork Briefcase – For the businessman by day and wine connoisseur by night, this smooth and sophisticated briefcase is the natural choice for a man with refined taste. Cork clothing and bags have been trending as an alternative to leather for its strength and suppleness. And it's easier to care for - uunlike leather, it's natural, water repellent, scratch and stain resistant. It is also very easy to maintain and clean: water and soap will do the trick! The company Corkor, designs and hand makes products in Portugal, and ensures all raw cork is FSC certified, ensuring a sustainable harvesting. ($195, Corkor)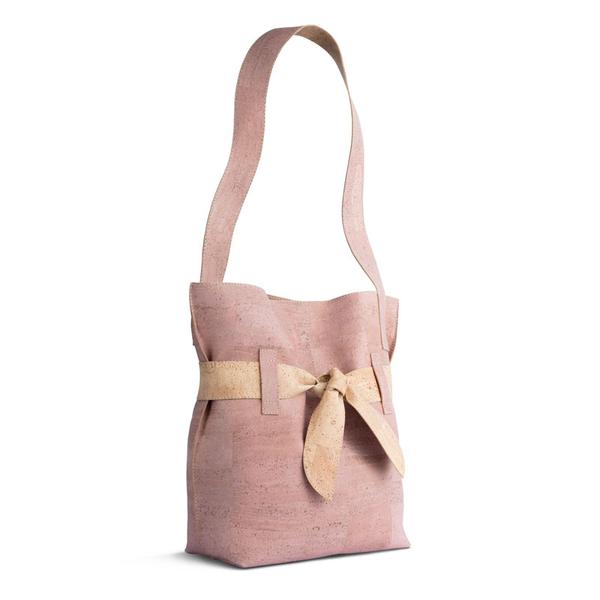 Cork Tie Tote – this elegant cork tote is a feminine lilac hue that is a classy accessory to any eco-chic wardrobe. This company, StudioCork has a goal to spread "Cork" around the world as an alternative to genuine leather and also by giving a different approach to the Fashion World, providing trendy bags and wallets without compromising nature. ($155, StudioCork)
Upcycled Barrel Staves
Barrel aging is a signature tradition of high-quality winemaking, and can vary the color, flavor and tannin profile and texture of wine. Barrels are carefully chosen by winemakers, with much thought going into type of oak – French or American, seasoning of the wood – generally 10-36 months to dry and then toasted for adding dimension. Barrels are reused for an average of five vintages, becoming milder each use until they eventually are decommissioned. Woodworkers and artisans give these retired barrels new life with home décor, kitchen items, furniture, planters and more!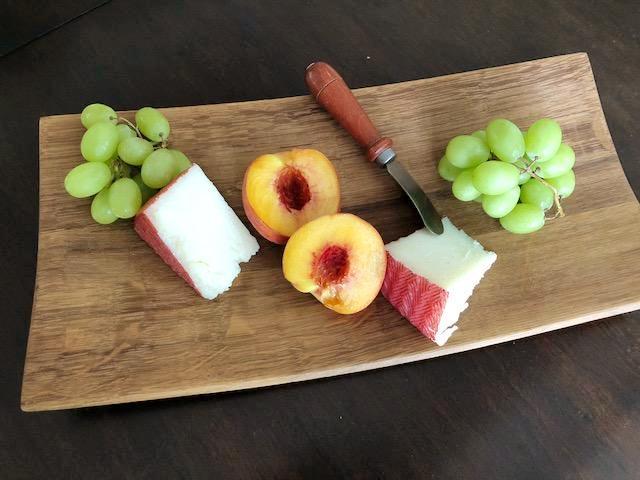 Reclaimed Barrel Stave Serving Board – these beautiful serving trays will not only impress your woodworking friends with their creative repurposing and high quality finish, the company gives back 10% of profit to causes each year. ($110, Give Back Goods)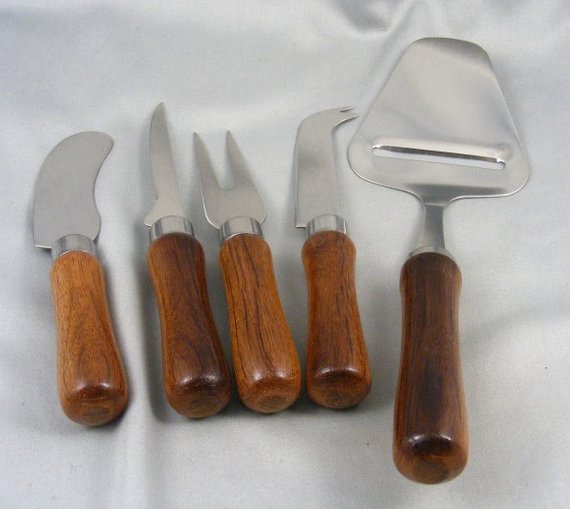 Wine Barrel Stave Cheese Set – An exceptional gift for the wine and cheese connoisseur, this cheese knife set is handmade with recycled barrel staves and stainless steel. Set includes a cheese plane, spreader, and fork and two knives. Perfect for cheeses, meats, and other tasty hors d'oeuvres. ($95, Etsy)

Certified Sustainable Wine - Top off your eco-gift with a fine bottle of Certified Sustainable Carmel Road wine. We use half as much water as the industry average to produce exceptional quality wine and we are continuing to innovate and lead the industry in developing new tools and processes. Our extensive water management practices include UV light waterless tank sanitations, and cutting edge barrel washing technology, and reuse of winery process water for vineyard irrigation and frost protection.
Between 2008 and 2017, we reduced our absolute water use by 34% (31M gallons) - which is the equivalent of 48 Olympic sized swimming pools filled with water, which would be 1.5 miles to swim from end to end.  Calling all Triathletes, that is longer than a half ironman swim! We keep innovating at every level to minimize our water footprint, and lead sustainability from vineyard to bottle.
Happy Gift Giving and Happy Holidays!