Rincon
Rincon is the most northerly of Carmel Road's vineyards. Situated below the west-facing foothills at the entrance to Chualar Canyon, this sloping vineyard features iron-rich, decomposed granite and clay-loam topsoil derived from the gradual decay of the majestic Gabilan peaks. While often the earliest to bud, vines at this location generally encounter cooler temperatures as the season progresses due to daily morning fog. Planted between 1993 and 1996, Rincon produces wines with pure aromatics and great acidity.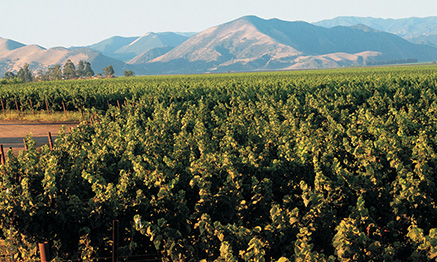 Clark Ranch
The Clark Ranch vineyard sits within the Arroyo Seco appellation of Monterey County. This unique locale, set in the shadows of the Santa Lucia range, is slightly warmer than most vineyards in the valley. The site features alluvial fans of sand and gravel loam over ancient riverbed cobblestones. The unusual, pebbly subsoil provides excellent drainage and contributes to the distinct miner al quality of Clark's wines. The vineyard was planted between 1993 and 1996 with a diverse array of clones and rootstocks. The wines from Clark tend to be silky, elegant, spicy and structured.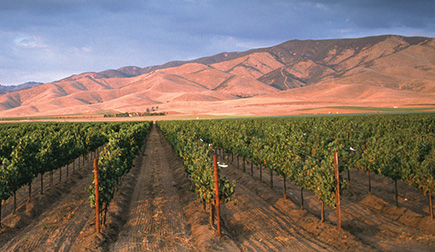 Hacienda
The Hacienda Ranch is located at the base of the Gabilan Range on the eastern floor of the Salinas Valley. The site's coarse, deep granitic soils help restrict water flow to the roots, reducing vine vigor and imparting lush, tropical fruit flavors to the Chardonnay fruit grown here. Planted between 1993 and 1997, this ranch produces well-structured fruit with a telltale tropical, pineapple character.